The foreign language programming language is upgraded again to help the internationalization process of KCLKA Machine
Time: 2017-12-08 View: 3102 Burst:
Since its establishment, KCLKA Machinery has been committed to the development and manufacture of machines in line with the concept of "creating, breaking through, and surpassing every step of the high-quality goods". Up to now, we have developed and mastered EVA injection/heat compression molding machines, PVC injection molding machines and E-TPU foam molding machines.
The KCLKA machine team introduces professionals in this field, and always upholds the spirit of open-minded innovation. It not only conducts technical cooperation and exchanges with excellent peer companies and key universities, but also persists in continuously tackling key technologies with world-renowned shoe factories to meet the needs of customers. To meet the needs of customers, provide customers with diversified products, perfect manufacturing quality, and the best professional services.
In recent years, KCLKA Machinery has paid close attention to national policies and the world economic situation, responded to the national "One Belt, One Road" strategy, continuously deepened the process of KCLKA Machinery's internationalization, insisted on taking steps to go abroad, and actively explored overseas markets.
In the process of internationalization, the first thing KCLKA Machinery faced was language difficulties. General Manager Su of KCLKA Machinery took the lead in organizing and implementing the update of the programming language. Under the guidance of a professional university team and professional industry personnel, with the efforts of KCLKA engineers, now KCLKA machines have Chinese, English, Spanish, Russian, Arabic and Vietnamese programming languages, and will continue to Growing.
The KCLKA Machinery team firmly believes that quality is the life of an enterprise, and service is the life of an enterprise. Only by serving customers wholeheartedly, actively communicating with customers, overcoming difficulties and providing high-quality services can we complete the social mission of KCLKA Machinery.
Chinese: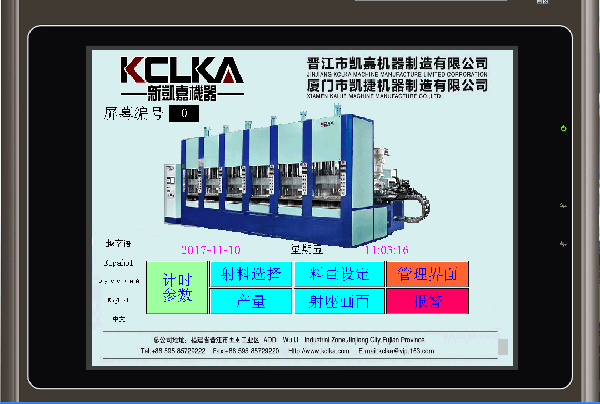 English:
Spanish: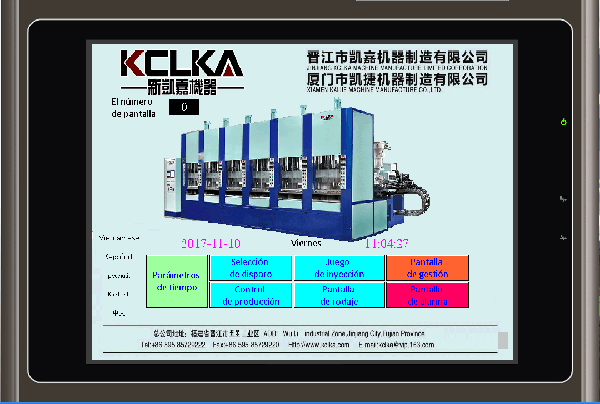 Russian: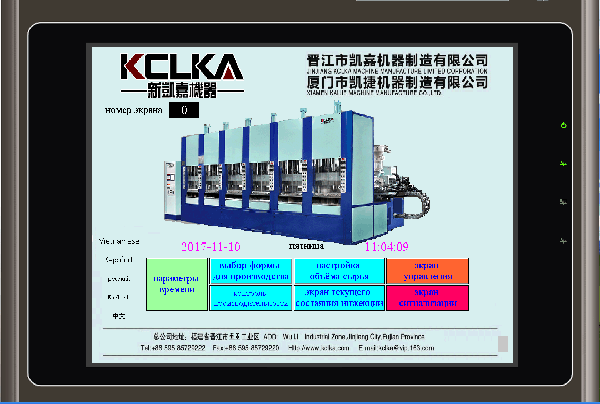 Arabic: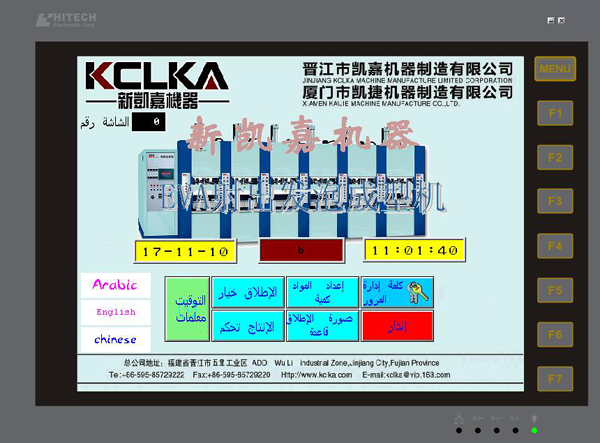 Vietnamese: